Conference Chairman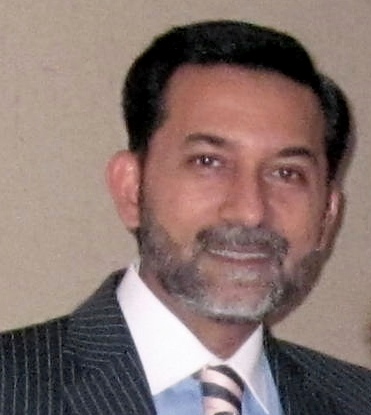 Dear Colleagues,
Welcome to the 1st Middle East Conference on Telemedicine & mHealth with the theme
"A Paradigm Shift in Healthcare" on April 15,2014 at Adu Dhabi.
As technology continues to redefine the way healthcare is delivered and managed, we are organizing this event in Abu Dhabi with the aim to bring together all major stakeholders of the eHealth ecosystem from within the Gulf states as well as globally to network, share best practices & show case innovative solutions in Telemedicine and mHealth during relevant sessions and at the concurrent exhibition.
With the recent advancements in mobile technology; clarity of regulations and standards; sufficient evidence behind Telemedicine and mHealth; and the ever increasing lifestyle-based chronic disease burden, it is vital that these tools are used effectively for better healthcare outcomes.
In order to make this event as objective and productive as possible, we plan to conduct meaningful discussions which lead to practical solutions for the region. We are also organizing an exhibition where you will be able to witness and experience how technology is changing the lives for the better.
Being cognizant of the fact that Telemedicine and mHealth are all about facilitating patient centric healthcare, we plan to cover relevant topics for discussion and deliberation and assure our participants of a full day of learning and useful networking.
I look forward to welcome you all to this premier Telemedicine and mHealth event of the region.
Dr. Zakiuddin Ahmed
President, Healthcare Paradigm
zakiuddinahmed@gmail.com
---
Learning Objectives
The different components of eHealth including Telemedicine, Health Informatics & mHealth
How technology can be integrated into healthcare seamlessly
What is patient confidentiality and data security
Find out what makes Telemedicine & mHealth applications successful
The difference between Pilotitis and Proof of Concept
Understand the difference between funded projects and sustainable solutions
How wearable devices integrate with mobiles to create wellness and health prevention
Develop clarity about the barriers in Telemedicine & mHealth
Target Audience
Physicians and other Health Care Providers (HCPs)
Health policy makers and regulators
Medical educationists and Academia

IT managers in Hospitals

Quality control managers in Hospitals

Telecom operators

IT professionals

Pharma professionals and marketers

Health Insurance companies

Health media professionals / journalists

Medical Students
---