Speakers Biographies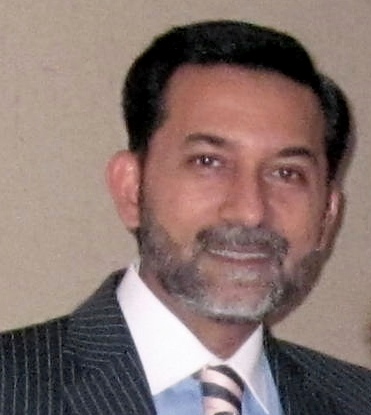 Dr. Zakiuddin Ahmed
Conference Chairman,
Dr. Zakiuddin Ahmed is a strategist, entrepreneur & a visionary physician leader who specializes in developing innovative solutions in Healthcare through information technology.
His areas of expertise include eHealth, mHealth, Healthcare Quality, Medical Ethics & Healthcare Leadership.
He is the President of Healthcare Paradigm & CEO of eHealth Services Pvt. Ltd and holds leadership positions in other companies including Smart Health Care, Medical Voice, Health Asia, PharmEvo Pvt. Lt & MedsDaily.
He is the former National Convener of Quality in Healthcare chapter of QPSP; former National Coordinator for Telemedicine & eHealth-MoH; Focal Person for eHealth for WHO in Pakistan.
Dr. Zakiuddin has contributed in the development of "WHO-ITU National eHealth Strategy Toolkit (1st edition)"as an independent expert reviewer. He, as the focal person, had earlier conducted the 2nd Global eHealth survey 2009 of WHO Global Observatory for eHealth for Pakistan. He is also on the Editorial Board of the Journal of International Society for Telemedicine & eHealth (ISfTeH)
As a globally recognized speaker, Dr. Zaki has been speaking at many eHealth / mHealth / medical conferences around the world in the last 14 years and serves on the boards of various international conferences and organizations.
He holds a medical degree and a masters in Health Management. He has also completed a course on Entrepreneurship from MIT, USA.
---

Dr. Patty Mechael
Executive Director, mHealth Alliance
Patty has been actively involved in the field of International Health for 15 years with field experience in over 30 countries primarily .
---

Carl V. Stanifer
CEO, SEHA,Abu Dhabi Health Services Company
Carl Stanifer, Group CEO has served as CEO of Abu Dhabi Health Services Company ("SEHA") since August 2007 and is the first CEO of this company following its formation by Emiri Decree in 2007. SEHA owns and operates a multi-facility healthcare company in Abu Dhabi. Prior to joining SEHA, he was Group Chief Financial Officer, Bumrungrad Hospital in Bangkok, Thailand from January 2004. He has worked in the healthcare field for over 42 years.
Prior to joining Bumrungrad, Mr. Stanifer was Chairman and President of VISTA Healthcare in Singapore. For several years prior to VISTA, he worked for U.S.-based Tenet Healthcare Corporation where he held several senior positions including Senior Vice President, Operations of their International Healthcare Division. During his fifteen-year tenure with Tenet, he lived and worked in Saudi Arabia, Australia, Malaysia and Singapore.
He has also worked in the International Division of Hospital Corporation of America (HCA). During his tenure with HCA Mr. Stanifer worked with the Singapore Ministry of Health to implement restructuring of MOH hospitals from the Civil Service to private ownership. Prior to 1982 when he began his global healthcare career he worked with several U.S. based healthcare companies, beginning in 1970 upon completion of undergraduate studies. Mr. Stanifer holds a Bachelor's Degree in Accounting and Finance from the University of the Cumberlands, and conducted graduate studies in Health Planning and Administration at the University of Cincinnati. He is a past member of the American College of Healthcare Executives and a past member of the U.S. based Healthcare Financial Management Association and the Medical Group Management Association. Mr. Stanifer is a citizen of the USA.
---

Professor Yunkap Kwankam
CEO at Global eHealth Consultants (GeHCs), Ex. Director, ISfTeH 
S. Yunkap Kwankam holds the B.S., M.S. and Ph.D. in electrical engineering, and was elected to the following American honor associations; Eta Kappa Nu (Electrical Engineering), Tau Beta Pi (Engineering) and Sigma Xi (Research). He is CEO of Global eHealth Consultants (GeHCs), Geneva Switzerland, a leading consultancy group oneHealth policy and strategy.  He serves as Executive Director of the International Society for Telemedicine and eHealth (ISfTeH),and isa member of the World Economic Forum's Global Agenda Council on Digital Health. From 2004 through August 2008 he was eHealth Coordinator at WHO, responsible for overall coordination of eHealth work across the Organization. Before joining WHO in 2001, he was Professor and Director, Center for Health Technology, University of Yaounde, Cameroon.
---

Dr. Shariq Khoja
President eHAP,
CEO, Tech4Life Enterprises
Dr. ShariqKhoja has been a leading scientist and planner in Health Systems and use of Information Technology in Health for over 15 years. Dr. Khoja leads the global operations of Tech4Life Enterprises for developing innovative eHealth and eLearning solutions. He is also an Advisor on the Core thematic areas of Evidence, Capacity and Policy for mobile Health (mHealth) at the United Nations Foundation in Washington DC. Dr. Khoja has been the Director for the Aga Khan Development Network (AKDN)'s eHealth Resource Centre in Nairobi, Kenya. He has extensive background and interest in using eHealth technologies to strengthen health systems in developing countries. Dr. Khoja got his medical degree from Aga Khan University, and M.Sc and PhD in global eHealth from University of Calgary. Dr. Khoja has led eHealth initiatives in over 10 countries of South and Central Asia and East Africa. Dr. Khoja was also the network lead for PAN Asian Collaboration for evidence-based e-Health Adoption and Application (PANACeA), which was funded by IDRC, and supported collaborative research in 12 Asian countries to create evidence for eHealth implementation. Dr. Khoja hasbeen the recipient of several awards, such as Rising Star in Global Health by Grand Challenges Canada, and Grand Challenges award for improving mental health in Northern Afghanistan. Dr. Khoja has written over 30 papers and several book chapters, along with developing tools for organizational needs and readiness assessment, and evaluation of eHealth initiatives.
---

Professor Dr. K. Ganapathy
President, Apollo Telemedicine
K.GANAPATHY M.Ch.(Neurosurgery), FACS, FICS, FAMS Ph.D is a former Secretary and Past  President of the  Neurological Society of India and a former Secretary of the Asian Australasian Society of Neurological Surgery. An Adjunct Professor, at the IIT Madras, Tamilnadu Medical University & Anna University,  Chennai Dr Ganapathy was formerly Honorary Consultant and Advisor in Neurosurgery Armed Forces Medical Services.In 1990 he became the first in South Asia to get a Ph.D in neuroimaging.  A former examiner & Inspector for the National Board of Examinations Ministry of Health, Govt of India he was also an overseas examiner to the  UniversitiSains Malaysia and the Royal College of Surgeons Edinburgh . He is Member of the Editorial Board of   4 International and 3 National Journals in Neurosciences and was the first neurosurgeon from South Asia  to be formally trained in  Stereotactic radiosurgery in 1995 and later in robotic radiosurgery in 2008. He is a reviewer for ATA's official journal and other telemedicine journals.  A pioneer in introducing Telemedicine in India Dr Ganapathy has been working relentlessly from 1999, for the growth and development of Telemedicine in India. He was a   Member of the National Task Force on Telemedicine. Extensively travelled, he is a popular speaker in  national and international conferences. 
He started the first formal   Certificate course on Telehealth Technology,  in conjunction with the Anna University. He was a mentor forMBA scholars from Harvard Business School and for the Ross Business School Univ of Michigan, the Yale University etcFor the last 4 years 90 senior managers from 32 different countries doing an executive MBA at the London School of Economics  visit his dept as part of an educational tour. During the last 38 years he has presented more than 350 papers in national conferences and 140 in International meetings . He has published  about200 scientific papers &  16 chapters in books, besides about 70 articles in " The Hindu " a widely read English newspaper. President of the Apollo Telemedicine Networking  Foundation the largest and the  oldest multi speciality Telemedicine network in South Asia he is an immediate Past President of the Telemedicine Society of India and past   President of the Indian Society of Stereotactic & Functional Neurosurgery.
Prof Ganapathy had with Ericson initiated  pilot projects in using wireless telemedicine in rural areas in Tamilnadu. In Nov 2007 he organized a  well attended international conference on telemedicine at Chennai. He has been on the faculty for several World Federation of Neurosurgical Societies educational programmes. At a WFNS course at Bhubaneshwar in India he facilitated the first multi point( 8centres) two way audio video broadcast of the educational programme besides webcasting the programme. As a member of the hi power Programme Advisory Committee ( Health Sciences) Dept of Science & Technology Govt of India he reviews research projects for funding. He has also initiated a patient empowerment programme where thro multi point VC villagers from 15 villages interact with consultants. More than 5000 have already benefitted from this ongoing programme. He also carried out a major Pan-India Survey on " WillmHealth Be Accepted in India?" As chairman of the scientific committee , he has played a key role in organizing four annual international conferences on " Transforming Healthcare with ICT'. " Full CV available at http://www.kganapathy.com
---

Dr. Ahmed Dabbagh
Manager, Technology & Services Development, Ankabut
Dr. Ahmed Dabbagh is Manager of Technology & Services Development at Ankabut. His main responsibility is to enhance collaboration between the different Higher Education Institutions over the UAE. Dr. Dabbagh is leading the UAE initiatives in Grid-Cloud Computing and the Certification Authority. Prior to joining Ankabut, Dr. Dabbagh was the Director of the Academic e-Services Department at Ajman University of Science and Technology, UAE. Dr. Dabbagh was working in France & Germany for several years in the domain of micro-controllers and a wide range of micro-processors architectures. He is the inventor of several patents.
Dr. Dabbagh gained a Master of Science "D.E.A." in Images and Signal Processing from the University of Rennes in 1991 and a PhD in Telecommunications from the University of Rennes, France, in 1995.
---

Dr. Andy Fischer
MD, CEO Medgate and President ISfTeH
Dr. Andy Fischer is President of the International Society for Telemedicine and eHealth (ISfTeH) after a successful term as president, he started the Society on a journey that needs to continue – a journey that will cement the position of the Society as the premier international professional organization in the global Telemedicine and eHealth arena.
He studied medicine at university, before completing further studies specializing in surgery and
emergency medicine.He worked for several years as an emergency doctor in the helicopters of the Swiss Air Rescue Service, REGA. And in 1999, he founded the Swiss Center for Telemedicine, MEDGATE,which he hasled successfully ever since. Today, MEDGATE is Europe's largest telemedicine provider. He has also kept in touch with my academic roots and since 2008, hasheld a lectureship for telemedicine at the University of Zurich.
He is a founding member and board member of the Swiss Association for Telemedicine and eHealth (SATMeH). His extensive experience in the fields of telemedicine and eHealth has enabledhimto influence and shape their development in Switzerland as well as internationally. And since 2008 he has been a core member of the committee implementing the Swiss national eHealth strategy.
He is goal-oriented and innovative,and has a collaborative and collegial leadership style, working closely with MEDGATE staff and clients in the business side and officers and Board members of the ISfTeH on the professional society side.
---

Santanu Kunal Biswas
CEO , Hyjiya, United Arab Emirates
Brief Professional Profile Santanu Biswas, B.E (Elec.), MBA Digital Health & Learning Consulting & Implementation Professional Santanu Biswas is the CEO of Hyjiya Info JLT, a software and consulting services company focused on delivering a best-­‐in-­‐class digital health solutins and services. As the erstwhile founder executive responsible for eHealth Services at du, a full service telecom operator in UAE, he has consistently delivered pioneering mHealth and eHealth solutions to both consumer and enterprise segments. He is an outspoken evangelist for meaningful Digital Health & Learning adoption and an active industry speaker, blogger and tweeter. Technology will be an enabler of disruptive practices and he aims to be a part of that. His current interests and goals are to establish telemedicine in the region to connect disparate health care segments with leading healthcare provider networks across the world. Building digitally enabled services that complement traditional healthcare delivery by large providers networks and payers, working with corporate wellness initiatives and creating a shift in individual access to personalized health services and thus driving responsible life style choices, are other synergistic initiatives that he is driving in his current role with Hyjiya. His recent successes include the a.) commercial launch of the pioneering Physician Helpline for du customers, which has now accumulated over 50,000 members, b.) commercial launch of the only UAE MoH approved Health Text service that offers a portfolio of wellness and lifestyle management content and c.) going live with innovative pilot models for chronic disease management. As a regional thought leader and subject matter expert, he is welcomed and has contributed to prestigious international telecom and healthcare fora. He is an active publisher on various digital channels and has delivered multiple healthcare projects, understands healthcare industry trends as well as local systemic challenges. With over 20 years of experience, he has grown through multifaceted roles in health IT, business development, strategic marketing, program management, consulting and channel development. He has worked with blue chips companies like IBM, HCL and Satyam Computers, done stints with startups and an NGO; and brings rich market experience from India, East Africa & the GCC.
---

Pertti Lounamaa
CEO, Pajat Solutions
An entrepreneur with two mobile solutions companies Pajat Solutions and Mobidarm, and a small software expertise provider Clear eye.
---

Dr. Miroslav Koncar
International Director,
Healthcare Industry, Oracle
Miroslav Koncar PhD, was born on 25th of September, 1975, in Zagreb. He has earned Bachelor, Masters and PhD degrees from Faculty of Electrical Engineering and Computing in Zagreb, Croatia, in 1999, 2002, and 2007 respectively. Currently, he is employed as Business Development Director for Healthcare and Education segment in Oracle, and acts as one of the strategy leaders and key experts in the domain of eHealth in Oracle and beyond. His responsibilities include Oracle Healthcare and Education IT Industry Solutions business development, strategic project sales support and thought leadership across ECEMEA (East and Central Europe, Middle East and Africa) region. In the capacity of his role, Miroslav is representing Oracle in various think tanks and European Commission projects and flagship initiatives, such as epSOS Large Scale Pilot, EU 2020 Strategy, Digital Agenda for Europe, and COCIR. Miroslav is also member of Oracle Healthcare Industry Board on EMEA level (Europe, Middle East and Africa).
Miroslav is very active in eHealth professional community. He has served two mandates as the co-chair of HL7 International Affiliate Committee (2003-2007), and currently holds the position of HL7 Croatia Affiliate Chair. In addition, Miroslav holds the honorary associate professor position at Faculty of Electrical Engineering and Computing in Zagreb, Croatia, where he teaches Biomedical Informatics for undergraduate studies. During his scientific career he has published more than 20 technical and scientific papers in various publications, journals, and conference proceedings, most of them dealing with various aspects of eHealth implementations. He is a certified HL7 expert.
Before joining Oracle, Miroslav has served several positions in Ericsson Nikola Tesla, a subsidiary of Ericsson AB in Croatia (1999-2008). During that period he was responsible for starting eHealth business vertical unit and telemedicine solutions for Ericsson, including the definition and roll out of the national eHealth infrastructure in Croatia. Just before leaving Ericsson, Miroslav was leading a team of experts in MPOWER project (European Commission FP7 Call5 project), focusing on advanced services for managing dementia conditions and elderly people.
---

Sushil Kumar Meher
President, AIIMS,
Indian Association of Medical Informatics
DR. Sushil K. Meher, MCA (NIT, Rourkela, Orissa),  MBA (Hospital Management), M.Phil (CS), (Ph.D(eHealth))  is a Sr. Medical Informatics Specialist at AIIMS ( All India Institute of Medical Sciences) for last 22 years. He is also heading the Technical group for making a paperless and filmless intuition.  Mr. Meher is recognized as a leader in Hospital Digitization and Biomedical Informatics that provides scientific foundation for models of decision-making in health care and for medical education. His research interests include competent performance in the workplace, team decision-making, Processing Re-engineering, Clinical Research Informatics, Telehelath and mobile health, Public Health Informatics, PACS, Patient Safety and Medical Errors, Human-Computer interaction in health-care domains. He has already presented more than 40 national and 32 international conferences and published 22 research papers in different Journals and also written few chapters in the on Bio-Medical Informatics type books. He organized may work shop in India and abroad.  He was Honorary Secretary is IAMI during 2011-2012and currently is President of IAMI. I have organized NCMI 2012 and Organizing Secretary of APAMI 2014 in Delhi, India.
---

Professor Dr. Eun Chul Chung
Eun Chul Chung, M.D.
Executive Board member of Korea Tele-radiology Center
Professor, and Director, Department of Radiology,Kangbuk Samsung Hospital.
Sungkyunkwan University,Scholl of Medicine, Seoul, Korea
He graduated Seoul National University College of Medicine, Seoul, Korea, and trained residency of diagnostic radiology in Seoul National University Hospital.
He has been working as a professor in Ewha Womans University and moved to Sunkyunkwan University, Seoul Korea, in 1997.
He has studied neuroradiology as a exchange professor in Unversity of Washington, WA, USA, in 1992, Tuebingen University Hospital, Germany in 1996, MD Anderson Cancer Center (1990) and Unversity of California San Francisco(2001) as a visiting scholor.
He has participated in establishment of IT and medical informatic systems in Korea Radiological Society and Kangbuk Samsung Hospital as a CIO(chief information officer) for years of experience.
He is interested in medical informatics and security for patient information protection.
Recently he is working in teleradiology service in KTRC, now focusing on overseas markets.
---

Dr. Bandar Alhaqbani, PhD
President, SAHI ,
Chairman and Assistant Professor, Health Informatics
---

Prof. Dr. Peter Yellowlees
Director of the Health Informatics Graduate Program
Dr Yellowlees is vice chair for faculty development and professor of psychiatry as well as director of the Graduate Program in Health Informatics at UC Davis. He is a member of the Institute of Medicine's review committee evaluating the national VA mental health services for veterans, a board member of the American Telemedicine Association, and is also on the board of HealthLinkNow Inc. He is an experienced speaker and media commentator who has a number of research interests and is presently working on projects involving Internet e-mail and video consultation services and the development and validation of asynchronous telepsychiatry. Dr. Yellowlees has worked in public and private sectors in the United States, Australia and the UK, in academia, and in rural settings. He has published five books and over 200 scientific articles and book chapters.
B.S., University of London, UK, 1976
M.D., Royal Free Hospital School of Medicine, UK, 1979

---

Professor Dr. Richard E Scott
Past President of Canadian Society for Telehealth, CEO, NT Consulting - Global e-Health Inc.
Professor, University of KwaZulu Natal, Durban, South Africa, Director, Office of Global e-Health and Strategy, and Adjunct Professor, Depts. of Community Health Sci and Family Med, University of Calgary, Alberta, Canada
Dr. Richard E. Scott, a Global e-Health expert, is CEO of NT Consulting – Global e-Health Inc.. He is also a Professor at the University of KwaZulu Natal, Durban, South Africa, and Director, Office of Global e-Health and Strategy, and an Adjunct Professor in the Departments of Community Health Sciences and Family Medicine, University of Calgary, Alberta, Canada. Richard is also a Canadian Harkness Associate (2004-2005), and a Fulbright New Century Scholar (2001-2002) alumnus; experiences that opened his 'e-health policy' and 'global e-health' perspectives, respectively.
Richard focuses his interests on examining the role of e-health in the globalisation of healthcare, including aspects impacting the implementation, integration, and sustainability of e-health globally and locally (termed 'glocal' e-health). He promotes the application of 'culturally sensitive and technologically appropriate' e-health solutions, and has pursued, or is pursuing, collaborative research, capacity building, and implementation activities with colleagues in European, Asian, Australasian, African, and Latin American and Caribbean (LAC) countries, including in the Aboriginal and primary care (e.g., chronic disease management; immunisation) contexts.
Dr. Scott views e-health broadly, as the use of any Information and Communications Technology (ICT) to mediate health, healthcare, health education, or health research. A one-time Royal Navy Commando helicopter pilot, and a Clinical and Forensic Toxicologist by training and practice, Richard has over 30 years of healthcare and research experience from Canada (Calgary; Saint John), the USA (Rochester [Mayo Clinic]), and the UK (Leeds), including as Director of Research (for a large hospital corporation), and over 17 years as a health services and e-health researcher.
His research and interests are directed towards practical aspects of e-Health: inter-jurisdictional e-health policy (management and facilitation of the complex interactive trans-border environment of glocal e-health); strategic implementation (developing needs- based, evidence-based, and defensible e-health strategy to guide countries and facilities in the introduction of appropriate e-health solutions to address current and future needs); outcomes and evaluation (identifying and defining suitable outcome indicators and developing tools and frameworks for rigorous yet pragmatic demonstration of the value / benefit of e-health); and two areas of research spawned by Richard: 'disaster e-health' (understanding and promoting the role of e-health in facilitating all stages of the disaster life-cycle); and 'environmental e-health' (understanding the environmental costs [e.g., resource depletion; e-waste; energy use] and benefits [e.g., reduced greenhouse gas and particulate emissions] of e-health).
Recently completed research projects include an 'e-Health Infostructure Program' evaluation of First Nation e-Health across Canada (for Health Canada), and an Aboriginal palliative care study (for Cancer Care Ontario and Pallium Canada). A current study is a Grand Challenges Canada study 'Improving Mental Health Care in Afghanistan, Badakshan Province Through e-Health'.
Internationally, Richard's activities include being an Editor of the ISfTeH Journal (JISfTeH; JISfTeH.org) and a member of the ISfTeH Education Committee (currently the lead for a working group designing a global telehealth training curriculum). He is also a member of the Editorial Board of the Journal of Telemedicine and Telecare, and the Brazilian Journal of Telehealth. Richard is or has been a member of many Advisory Committees, and has acted as an expert advisor and reviewer for many international initiatives. Richard has also provided, and continues to provide, expert opinion and active support to national, provincial, and territorial governments, agencies, and healthcare programs in relation to evaluation, outcomes, policy, and strategy. Dr. Scott was a Founding member of the Canadian Society of Telehealth (CST) in 1998 (now the Canadian Telehealth Forum (CTF)), President of CST (2004-2006), and former Chairperson of the CTF's International Special Interest Group (2011-2013).
---

Shahid Mahmud
CEO, Interactive Group of Companies
As Chief Executive Officer, Mr. Shahid Mahmud has provided the vision and leadership to the Group to successfully complete several projects of National importance in the past three decades.
Mr. Mahmud is currently at Coventry University as a Research PhD student. His PhD is on impact and monitoring of Health Shocks. He holds a Master's degree in Defense & Strategic Studies from National Defense University, Islamabad and an Engineering Degree from NED University, Pakistan along with more than 29 years of professional experience in the field of ICT. He has served on various federal committees of the Government of Pakistan addressing the formulation and implementation of the National Telecom and IT policies, including several five-year plans.
Mr. Mahmud is an Eisenhower Fellow and Co Chair for ICT on the Corporate Advisory Council of the National University of Science and Technology (NUST). He is active in several philanthropic activities, working with youth-oriented and community service projects such as Buraq Planetary Society, TRUCE , BMWT and the Indus Hospital.
He has been the founder director and shareholder of Paktel Limited, Indus Vision, Pak Globalstar (Pvt) Limited, SHOA (Pvt) Limited, and Shaheen Pay TV (Pvt) Limited.
---

Dr. Najeeb Al-Shorbaji
Director, Department of Knowledge, Ethics and Research at WHO Head Quarter
Has been working as Director, Department of Knowledge, Ethics and Research  at the World Health Organization Headquarters (WHO/HQ) in Geneva since November 2013. Prior to that he worked as Director of the Department of Knowledge Management and Sharing between September 2008 and October 2013.  Prior to that he held the posts of Information Scientist, Regional Advisor for Health Information Management and Telecommunication and Coordinator for Knowledge Management and Sharing at the WHO Eastern Mediterranean Regional Office since February 1988.  He is from Jordan, married and holds a PhD in Information Sciences since 1986.
Dr Al-Shorbaji's current portfolio covers WHO publishing activities and programmes, library and information services, knowledge networks, eHealth, research and public health ethics, research, knowledge translation and WHO Collaborating Centres.
Through his career he initiated and managed a number of regional and projects related to access to health information, global networking, capacity building, use of information and communication technology for health. He published over 100 research articles, book chapters, conference papers and presentations. He is a member of a number of national and international professional associations.
---

Prof. Dr. Maurice Mars
Founding President, South African Telemedicine Association
Maurice Mars MBChB, MD is Professor and Head of the Dept of TeleHealth at the Nelson R Mandela School of Medicine at the University of KwaZulu-Natal, South Africa. He is the founding President of the South African Telemedicine Association and chairs the eHealth sub-committee of the Ministerial Advisory Committee on Health Technology. Mars is active in eHealth capacity development and chairs the International Society for Telemedicine and eHealth's Education Working Group, and serves on the Telemedicine Working Group of the International Medical Informatics Association. With over 20 years in eHealth he has published widely, serves on several editorial boards and is a founding editor of the Journal of the International Society for Telemedicine and eHealth. His Department provides postgraduate education in both medical informatics and telemedicine with over 100 postgraduate students in nine countries in Africa and Asia.
Maurice Mars MBChB, MD is Professor of TeleHealth at the University of KwaZulu-Natal. He is President of the South African Telemedicine Association, chairs the eHealth sub-committee of the Ministerial Advisory Committee on Health Technology and is editor of the Journal of the International Society for Telemedicine and eHealth. Mars is active internationally, serving on committees of the International Society for Telemedicine and eHealth, the International Medical Informatics Association and the American Telemedicine Association. His Department provides education in both medical informatics and telemedicine with over 100 postgraduate students in nine countries in Africa and Asia.
---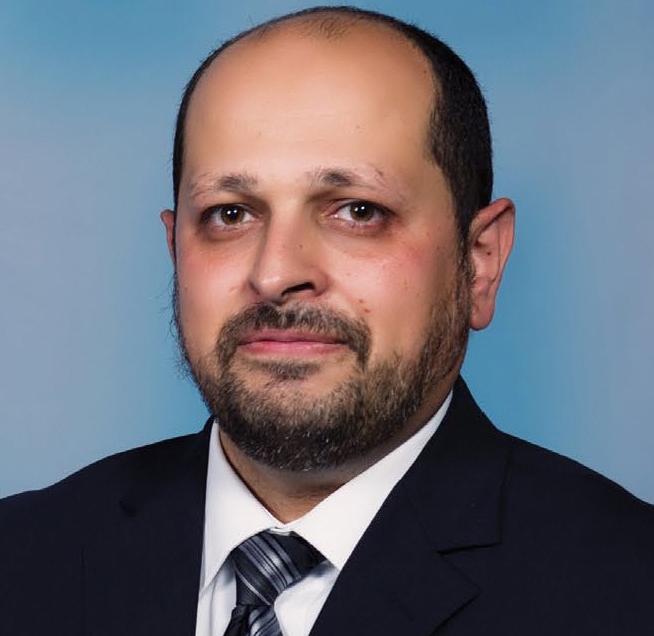 Dr. Omar Ghosheh
CEO,
Dimensions Healthcare
Dimensions Healthcare Dubai
---

H.E. Dr. Mariam Matar
Founder & Chairperson,
UAE Genetic Disease Association
Dr. Mariam Matar is the Chairman & Founder of the UAE Genetic Diseases Association, launched in 2006, which has achieved many outstanding successes under her leadership and she is the Deputy Chairperson of Dubai Cares, which works to improve children's access to quality primary education in developing countries.
In Year 2014, Dr. Mariam Matar has been listed among the 20 Most Influential Women in Science in the Islamic world.
In her achievements for the Year 2012, Dr. Maryam Matar was renowned by the Arabian Business magazine at the 83rd amongst 100 most powerful Arab women in 2012. She has been ranked first in the UAE and fourth in the Arab world in Sciences and Research category. Her abilities have also honored her to be a Board Member of the Global Strategic Initiative on Advanced Radiation Medical Science, Vienna/Austria (NGO GSI-ARMS).
---

Bridget Londay
mHealth Development Manager, GSMA
Registered Nurse at CosmeSurg/ Emirates Hospital. Registered Nurse and Health Education Specialist at New York University Abu Dhabi
---

Dr. Jesus Maria Fernandez Diaz
Healthcare Business Development Director, Oracle
Medical Doctor from the University of Navarra (Spain), Master of Public Health from the University of Pittsburgh (USA), and Diplomate in General Management from IESE Business School (Barcelona-Spain).
Jesus Maria has developed a 360º overview of the healthcare business along his professional career. He has been until recently Vice Minister of Health in the Basque Country, a fully decentralized Autonomous Region in Spain serving 2,2 million people.
He had been Director of Health Sciences with Oracle, the leading global business software company, and is now back in Oracle serving as an International Director at the Healthcare Industry Business Unit.
He has previously held top management healthcare positions in Spain: Director General of the Government of Navarra Health Department; Executive Advisor to the Regional Minister of Health of the Basque Government.
He spent four years at the World Bank (Washington DC-USA), as Senior Health Policy Specialist being responsible for investment projects and policy dialogue in Latin America, following his extensive experience in health policy and health systems development, both in Spain and developing countries in Latin-America, Eastern Europe, and South Asia.
Jesus Maria also engages very actively in academic activities. He has been visiting professor of health policy and health systems at ESADE-Business School, Barcelona, since 1997, and has been Honorary Senior Fellow at the University of Manchester Health Services Management Center. Jesus Maria has been a member of the Board of Directors and Treasurer of the Spanish Society of Public Health and Health Administration (1998-2003)
---

Eng. Sobhi Batterjee
Chairman and Group CEO ,
Saudi German Hospitals Group
---

Dr. Shabeer Nellikode,
Managing Director& Consultant Neurologist,
Universal Hospital, Abu Dhabi
Business Development through out reach & awareness programs, doctor relationship management, organization of public camps & specialty clinics. Business Feasibility Analysis for implementing Medical Facilities in rural / urban setup.. Establishing Telemedicine tie-ups and establish Health Information Centers in peripheral areas of Middle East.
Implementation and Training of Telemedicine Setup including Video Conference Equipment and DICOM Software(s) for Static & Mobile Equipment / Setup. Business enhancement through online Tele-OPDs in Dermatology, Endocrinology, Cardiology & Pulmonologists. Scheduling of Teleconsultations and Image Management of DICOM images. Taking lectures / awareness talks and Training Sessions on Telemedicine. Process Development and SOP implementation for Telemedicine, E-health, Telecommunication and International Business Development. Medical tourism – Concept Development and Propagation are areas where I am currently working along with some doctors and government agencies and banks, in order to promote this unique concept.
---

Dr. Javaid Sheikh,
Dean of Weill Cornell Medical College, Qatar
Dr. Sheikh is an internationally renowned researcher in the area of anxiety disorders. During the 1990s, he conducted the first studies to delineate the impact of aging on anxiety disorders, particularly a detailed characterization of panic disorder in aging patients. His most recent investigations, funded by the National Institutes of Health, have focused on the interface of central fear circuits and sleep architecture in patients with chronic anxiety disorders. He has published more than 125 scientific articles, in addition to numerous abstracts documenting his research findings. Dr. Sheikh received his medical degree from King Edward Medical College in Lahore, Pakistan, began his psychiatry residency training at University of Connecticut Health Center, and completed his residency training and two research fellowships at Stanford University School of Medicine. Dr. Sheikh served as a professor of psychiatry and behavioral sciences at Stanford University School of Medicine. He also served as associate dean for veterans affairs at Stanford and as chief of medical staff at the Stanford affiliate VA Palo Alto Health Care System (VAPAHCS).
---